Climate Good is a Canadian company focused on enabling the power of many by making climate positive action accessible to everyone.
The projects you support to at Climate Good are highly trackable and include technology that makes it easy for you to see the impact your subscription is making.
We empower individuals to do climate good by focusing on green products and services that help reduce carbon emissions.
Your plan supports the development of tangible renewable energy products with trackable impact.
We help people change the trajectory of climate change by reducing their carbon footprint and accelerating the switch to renewables.
Support Climate Projects
Dennis Mount
Founder and Chief Optimism Officer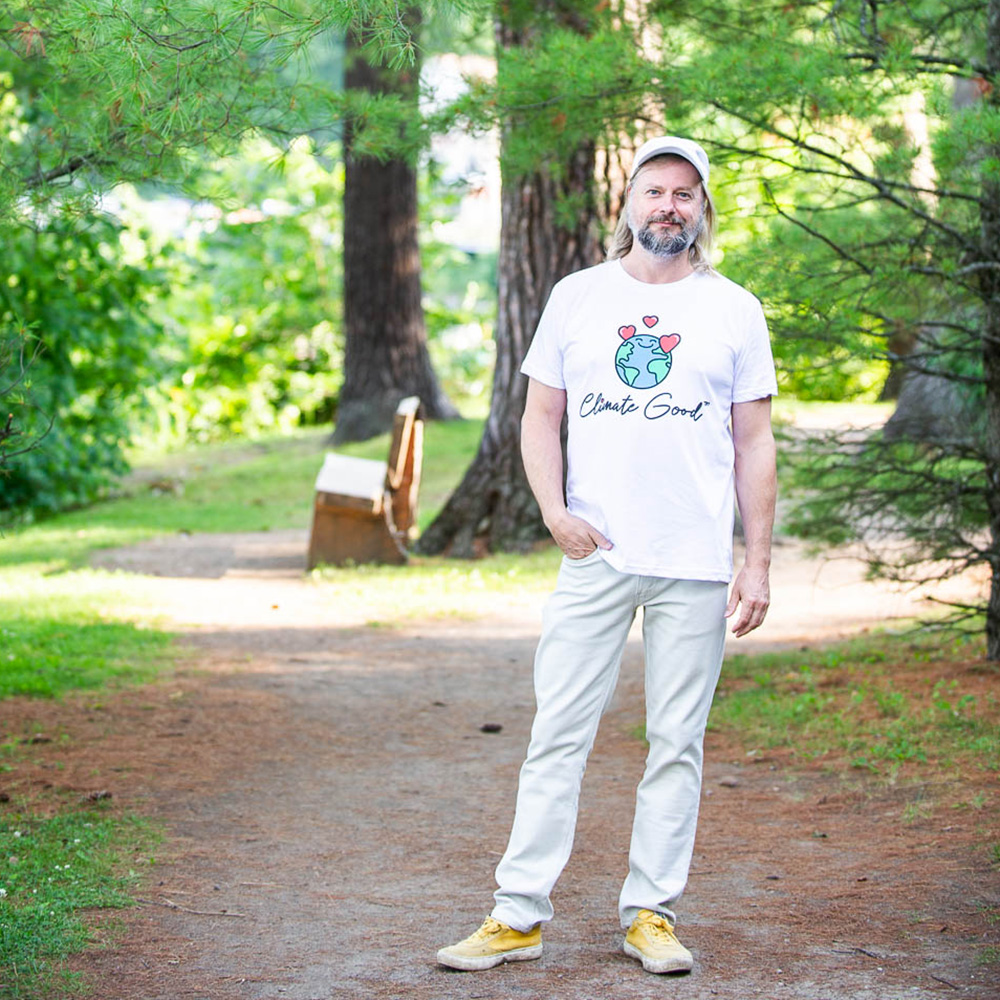 For as long as he can remember, Dennis Mount has been a passionate advocate for the environment and climate change.
Twenty-five years ago, Dennis founded ChemChamp and later cofounded CleanPlanet — an industrial solvent recycling technology that turns hazardous waste into a reusable, pristine product. Throughout his career, he found that companies often considered green products and services to be too expensive. He knew these environmentally friendly products needed support and started to think of other ways to help these products thrive and make a lasting impact on combating climate change.
Always an optimist, Dennis was also bothered by news stories about the planet burning, and how it was presented as having no hope of being saved. He refused to believe that people were powerless in fighting the climate crisis. When he parted from Clean Planet in 2017, he made it his mission to show people that their individual actions can make a huge impact. He saw great value in carbon offsetting, and wanted to create an initiative that enabled people to make a difference.
That's when Dennis started Climate Good — an Ottawa-based company focused on making climate action easy by supporting initiatives to reduce CO2 emissions and enabling the switch to renewables.
Through Climate Good, Dennis ultimately hopes to inspire and enable individuals to take loving planet action, and to share and amplify the actions of others to show that we can conquer climate change.
As a father himself, he wants young people to see that there is a clear path to winning the fight against climate change and believes it's important for the next generation to see their parents and other adults taking action. Climate Good shows there is a path to a cleaner planet through easy, individual actions.
"When you talk to people individually, they want to do good, and they mostly are concerned with what's happening, but they don't have any vehicle to be able to do something. Climate Good enables that action by making it easy, and it helps green technologies get further developed and adopted sooner.

Dennis Mount

Climate Good Founder
If you are part of an initiative that supports the good of the climate, please contact us to see how we might work together to create even greater environmental impact.